A few weeks ago I blogged about
Apryl's
Tim Burton swap and what I'd sent out to my partner Trudy in Canada. Today I finally received my parcel from her (which she sent out about 2 weeks before I sent mine! Thanks Post Office!), and it was truly awesome!
When I opened it everything was beautifully wrapped, but because I love presents so much I couldn't resist opening them all before I could find a camera!
First up was the chocolate! Pretty much anything made by Reese's is the best thin ever in my opinion, so these things really made me grin!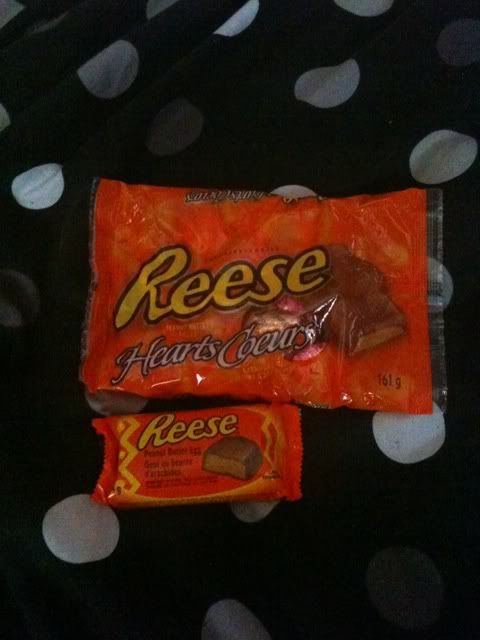 Then I opened this truly gorgeous notebook! It's a cover as well, so when I've use the notebook up I can move it to another one of the same size!
Next up was probably my favourite thing - a bag made from Beetlejuice fabric! I have decided to use it as a make up bag and it now has pride of place in my handbag!
Outside:
And even better, the inside:
And finally paper, which one can never have too much of!
This is one of the best swaps I've ever been involved in, so huge thank yous to Apryl for organising it, and huge thank yous to Trudy for being such a great partner!