Although my main crafty projects all seem to involve making origami items in fabric these days, I do still love to play with paper. Today has been all about the paper origami!
Last week my friend Sarah, who is a great lover of Sock Monkeys (I think she has five I've made!), asked me last week if I could make her an origami dinosaur brooch. After some discussion we decided it would be better made of paper, and so off I went to find a pattern. Here are the two finished dinosaurs - I'm just waiting for new brooch backs to arrive so I can send them off!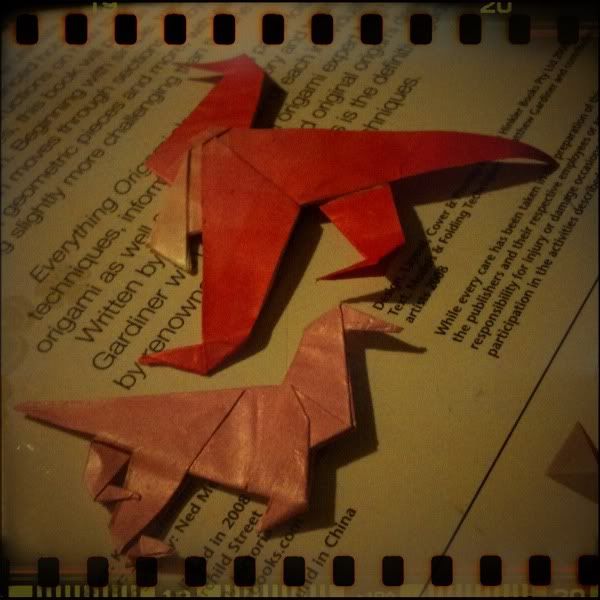 It has been a rough few days here, and although the daffodils are starting to bloom in the garden, and the crocuses are coming out in the grass on my walk to walk, I thought some flowers here in the bedroom would make me feel better. What with our new rule of not spending any unnecessary money (we've got a mortgage deposit to find!), I did the next best thing and made some!
These are really easy and fun to make, and hopefully over the weekend I'll find the time to write a tutorial for making them!