Back at the start of the year ever lovely and cool
Apryl
organised a Tim Burton themed swap, called the Nightmare Before Valentines Day swap!
I was partnered up with
Trudy
, and this was her first ever swap!
Now I know she's got her parcel I can share with you what I sent!
First up were these wrist warmers, which I loved and wanted to keep myself! Will have to get around to making myself a pair soon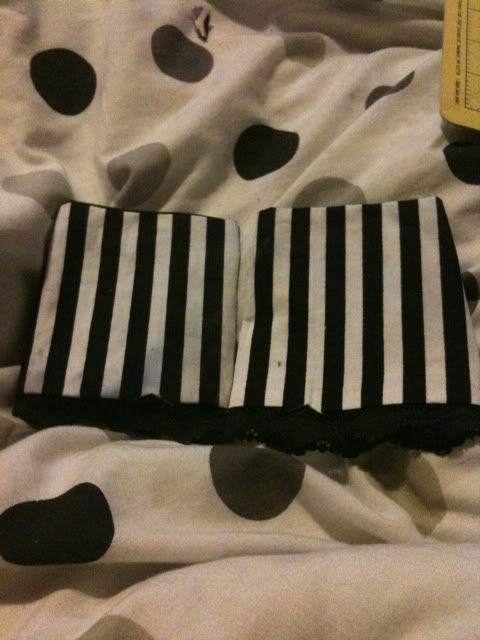 Then I embroidered an interpretation of the tree from Sleepy Hollow for her: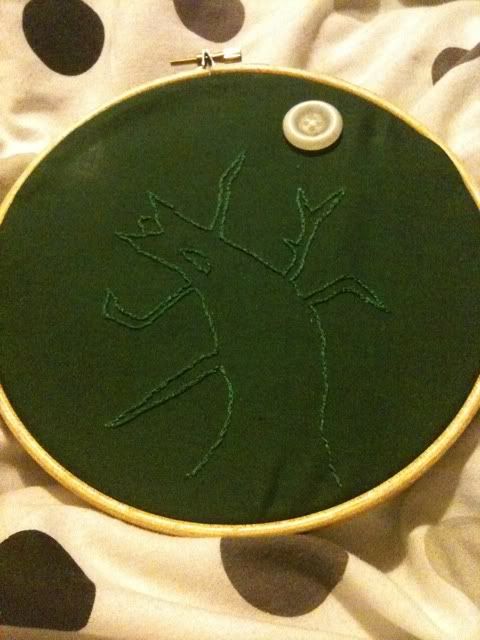 And finally I sent her some cool Japanese Alice in Wonderland fabric: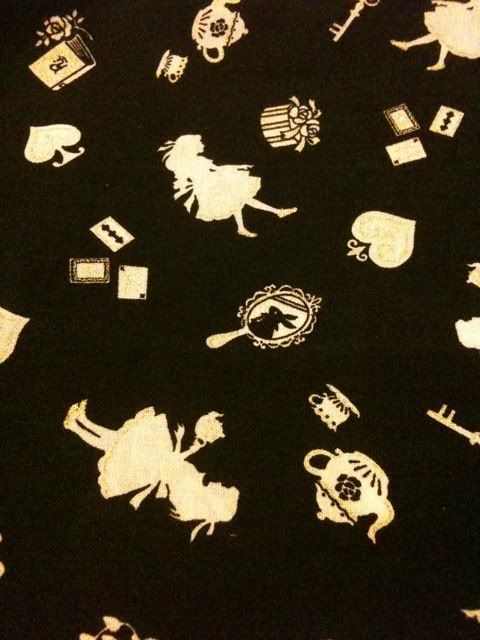 I didn't take a picture of all the items together, but Trudy did, and so I've borrowed hers! I hope she won't mind!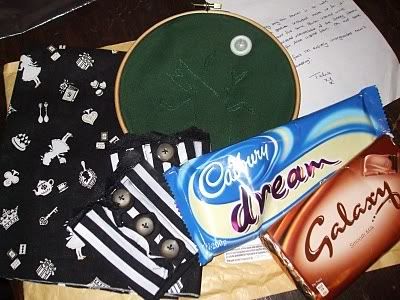 My parcel from her hasn't arrived yet, silly post, but I shall blog as soon as it does!