Me and my friend Coffeecups have been sending each other letters and parcels in the post for getting on five years now. As previously mentioned on this blog, we met online, on a pixel art forum, and immediately hit it off. We became penpals and the rest, as they say, is history. Despite only ever having met her once, I class her as my best friend and sometimes don't know how I'd make it through the day without her.
Recently we've both been really stressed out for one reason or another, and so along with the letters, we've started sending one another little care packages to cheer the other up. I most recently sent her a necklace, and a hairslide, some tea and a mug warmer I knitted. She responded with an amazing parcel containing more than I could have imagined!
Firstly was this cool cupcake notebook:
Then this lovely art postcard: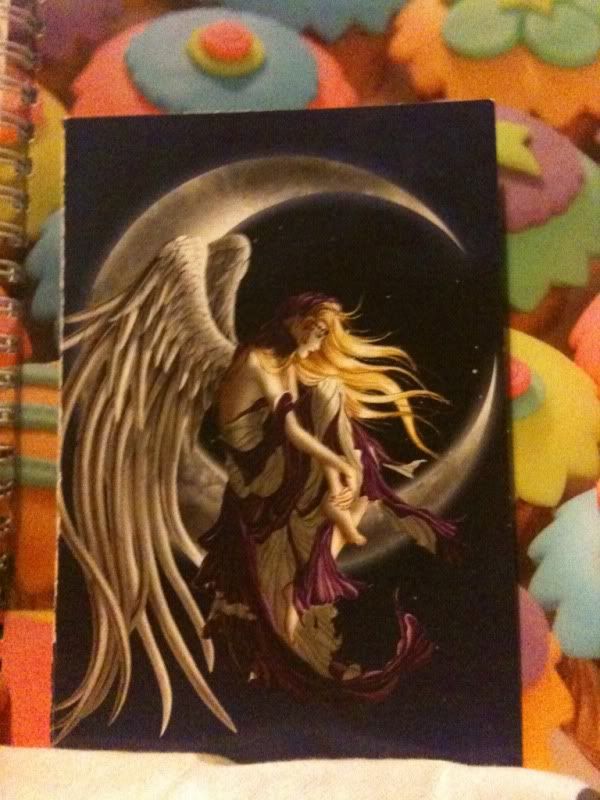 4 bags of beads!!: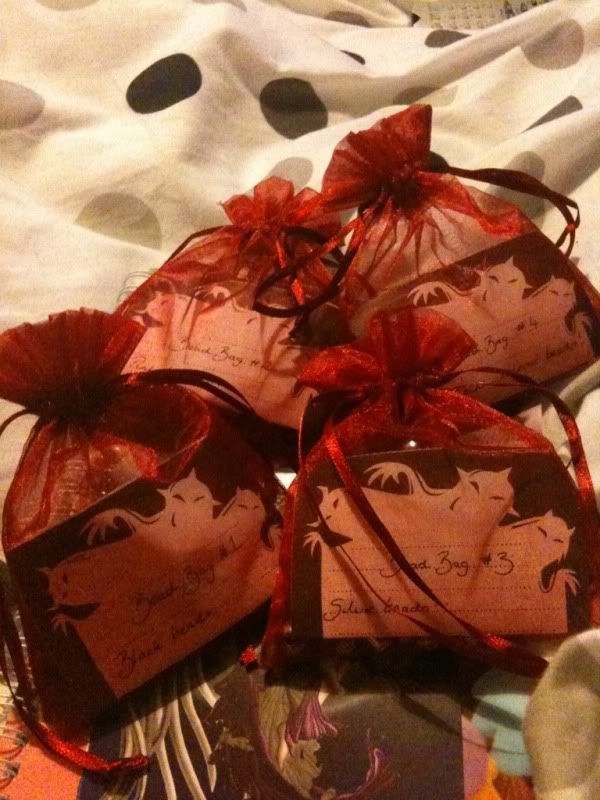 A 'fairy' bag, containing a magic wand, fairy glitter and sparkly string: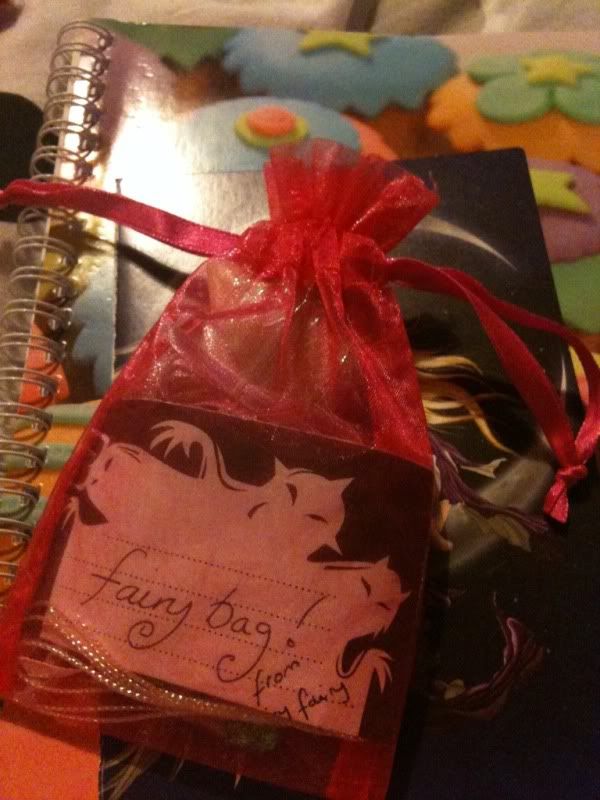 And a bag full of random silver charms and 'stuff':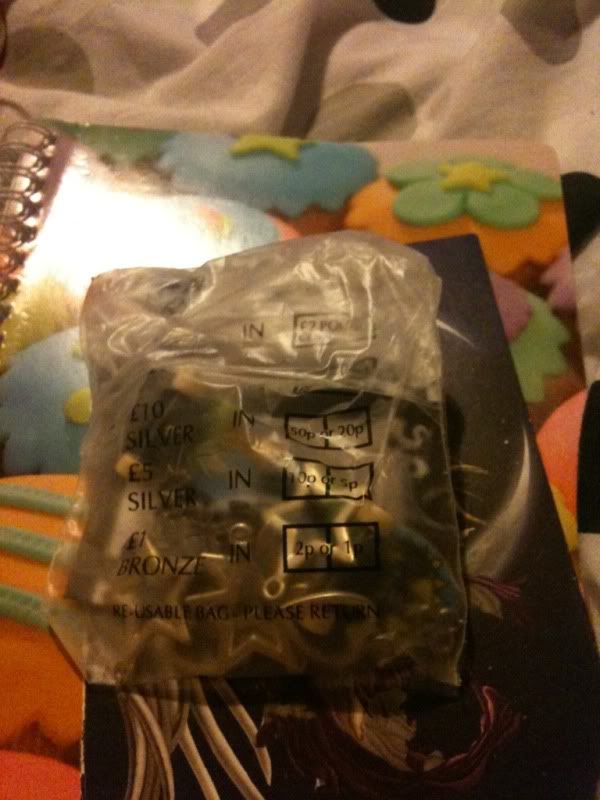 I am already planning another parcel in return which will involve more tea (despite her nickname of Coffeecups we are both big tea fans!), a cocktail ring, and a long letter pouring my heart out to her!
This has turned into more of a love letter to my best friend than I imagined. Still, she deserves it. <3