Today I finished a pair of socks I started last october! The trouble I have with knitting is that it's so dull and repetitive that after a while I just get bored and find something more entertaining! But I've been feeling a bit low the last few days and decided some knitting was what would cheer me up!
So here they are: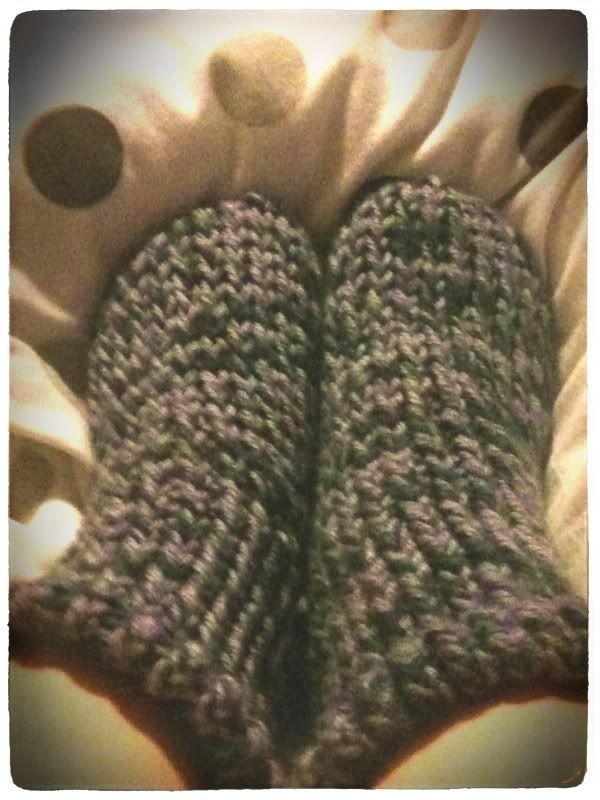 The yarn is from the lovely
Wharfdale Woolworks
. I'm making a mug cosy / warmer with the leftover yarn.
I posted this from my phone. It was hard. Stupid laptop is being stupid.