The sun came out enough this morning for me to get pictures of my newest creation - knitted hairbands. While I don't think they look great on me (mainly due to my lack of a fringe) I think they would look really good on other people!
I've made three so far: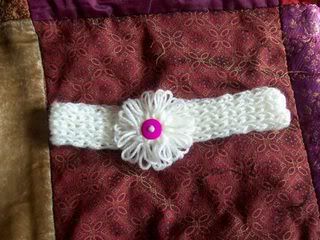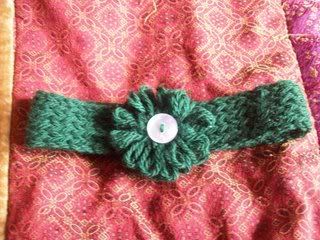 And here they are on (a model head):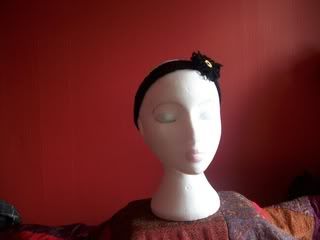 I was also playing around with some ribbon and my flower loom recently and I made this:
Essentially the same as my wool flowers, only chunkier. At the moment I'm still in two minds as to whether I prefer them made of ribbon, or made of wool. I think I'll need to get some more ribbon and have a play around. I still need to attach a brooch back to this one, and I think the way I'll have to do it is to sew some felt to the back - the ribbon is too bunched up for a brooch back to sit on it very well.
Off to list them all for sale at various places now!